​

"The Dark Lord reigns over this page. Witness its magnificense at your own peril!"

---

Commodore Jehova is property/protected of Hell. The Creators Permission is needed to alter/do anything to this page.

Note: All images used do not belong to the user and are solely there for "general idea" purposes, found using sites such as: Zerochan, DeviantArt and Google Images.
Commodore Jehova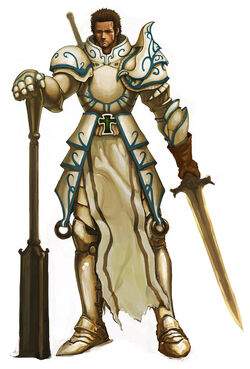 Age: 27 (Pre-Time skip)
29 (Post-Time Skip)
Gender: Male
Species: Human
Blood type: n/a
Birthdate: 17th October
Height: 6ft
Weight: 9 Stone 11 Pounds
Island of Origin: Kambakka Kingdom
Occupation:
Marine Commodore
Bounty Hunter (Former)
Epithet:
West Star of G-0
The Cardinal Commodores
Crew: G-0
Position: 
Marine Commodore
Head Navigator of G-0
Devil Fruit: None
1st Rank: Captain
Reason: Supreme skills displayed whilst as a Bounty Hunter, appointed Captain immediately after applying for marines.
2nd Rank: Commodore
Reason: Submitted to participation along with three other unique individuals to Galaxy Blades training regime aboard G-0.
3rd Rank: Marine Commodore, Head Navigator of G-0
Reason: Excellent Navigational Skills, created system that correctly calculates the weather.
Dream: To Bring forth True justice.
Page created by: 1NF3RNO
Will be released . . . 
Appearance
Edit
Personality
Edit
Abilities and Powers
Edit
Swordsmanship
Edit
Hand to Hand Combat
Edit
Intelligence
Edit
Busoshoku Haki
Edit
Kenbunshoku Haki
Edit
Jehova vs Leanna! The Navy vs Kuja! - In this heated story we learn of Jehova and his goal and Leanna's change of heart, leaving behind the kuja? Will Jehova's True Justice prevail over sheer hatred for men? Who knows!!
Major Battles
Edit
Ad blocker interference detected!
Wikia is a free-to-use site that makes money from advertising. We have a modified experience for viewers using ad blockers

Wikia is not accessible if you've made further modifications. Remove the custom ad blocker rule(s) and the page will load as expected.