Hazumu N. Mune (弾む N. 胸 Hazumu N. Mune)
Hazumu N. Mune
Statistics
Japanese Name:
弾む N. 胸
Romanized Name:
Hazumu N. Mune
English Name:
????
First Appearance:
 ????
Affiliations:
Feminist Pirates
Occupations:
Pirate; Shipwright
Epithet:
Dryad (

ドライアド,

Doraiado

?

)
Age:
7, 27 (half dryad form) (debut)
9, 29 (half dryad form) (after timeskip)
Birthday:
 ????
Height:
Bounty:
Devil Fruit
Japanese Name:
Hito Hito no Mi, Model: Dryad
English Name:
Human-Human Fruit Model: Dryad
Meaning:
Human, Dryad
Type:
Mythical Zoan
Appearance
Edit
Tell us what your character looks like!
Clothes, height, skinny or fat, carry weapons at all?
Personality
Edit
How does your character behave and their morals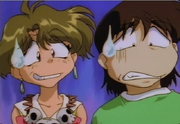 Abilities and Powers
Edit
Swordmanship
Edit
If character uses a sword
Marksmanship
Edit
If character uses a gun
Hand to Hand Combat
Edit
Martial Arts, Free style
Physical Strength
Edit
How strong and feats of strength
How fast they can walk, how high they can jump, good at dodging, flexibility?
Endurance
Edit
How much damage and pain your character can endure
Any weapons at all?
For further information: Hito Hito no Mi, Model: Dryad
Summary,
Type,
Usage of the devil fruit
Please create a separate page for your devil fruit for detailed information on the usage, strengths, weaknesses, and attacks that the user have for this devil fruit if your character consumed a devil fruit.
Busōshoku Haki: Color of Armaments
Relationships
Edit
Allies/ Friends
Edit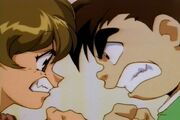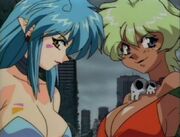 Tell us what happen to your character?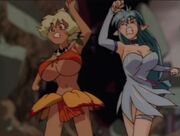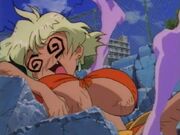 Major Battles
Edit
Who your character fought against
Ex.
Character vs that guy (Won, Lost, Interuppted, Escaped, Killed)
Your character's phases (funny, inspirational, serious, etc)
Ad blocker interference detected!
Wikia is a free-to-use site that makes money from advertising. We have a modified experience for viewers using ad blockers

Wikia is not accessible if you've made further modifications. Remove the custom ad blocker rule(s) and the page will load as expected.