Polo D. Azael is the co-captain of the Devil Pirates and the twin-brother of Polo D. Read
Character Name Polo D. Azael

Image Here
Age: 20
Gender: ♂
Species: Human
Blood type: A+
Birthdate: 16.04.
Height: 1.83m
Weight: 86kg
Island of Origin: Poveglia; South Blue
Occupation:
Epithet: Harbringer of Light
Crew: The Devil Pirates
Position: Co-Captain
Family: Polo D. Read
Bounty:
Dream:
Appearance
Edit
Personality
Edit
Abilities and powers
Edit
Physical Powers
Edit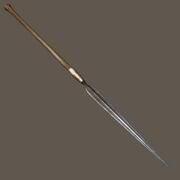 Devil Fruits
Edit
Relationships
Edit
Related Articles
Edit
External Links
Edit
Read more
Edit
More to come...just wanted to create the page so I can link it now.
Ad blocker interference detected!
Wikia is a free-to-use site that makes money from advertising. We have a modified experience for viewers using ad blockers

Wikia is not accessible if you've made further modifications. Remove the custom ad blocker rule(s) and the page will load as expected.